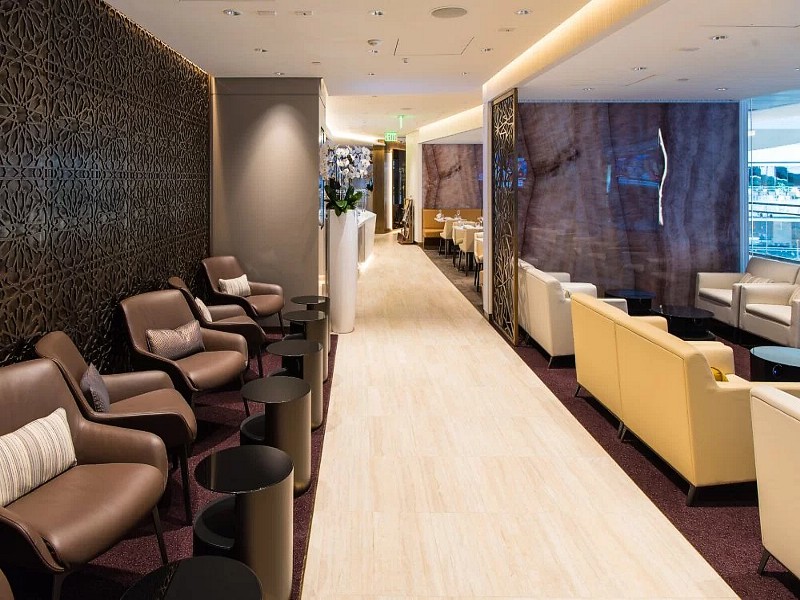 Los Angeles Etihad Lounge
NEWS: The Etihad Lounge at Los Angeles Airport TBIT is now open.
Read the full story here:
LAX Etihad Lounge
.
Etihad has opened the brand new Los Angeles Etihad lounge at the TBIT Tom Bradley International Terminal. It is a combined First and Business Class Lounge.
The 840 square yard lounge has seating for 99 customers and boasts Etihad' latest designwith a separate dining area, and an attended bar.
After you make your way to the 6th floor of TBIT and you walk in, you immediately see the separate sitting, viewing and TV area.
The Los Angeles Etihad lounge is divided into distinct zones linked by a central walkway, with décor drawing inspiration from the geometric patterns of Abu Dhabi's modern architecture and desert landscape.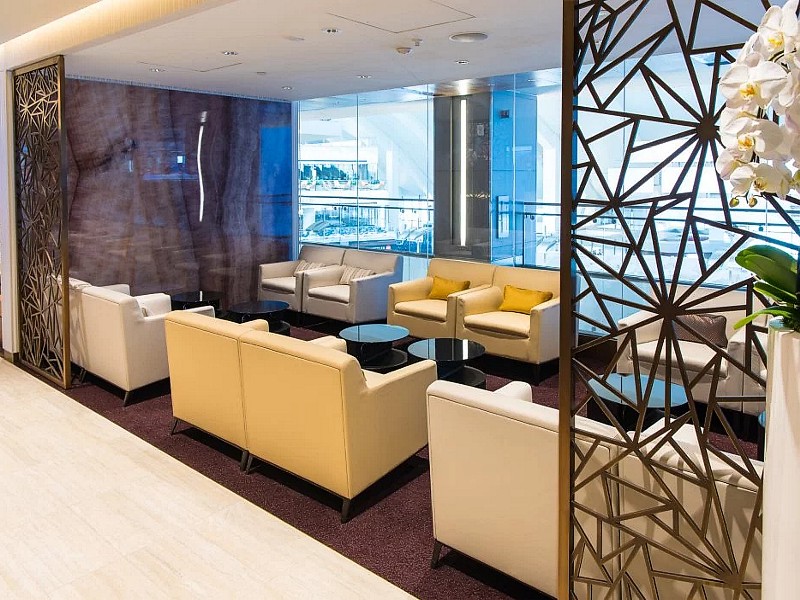 Los Angeles Etihad Lounge
The dining room overlooks the TBIT central check in area with plenty of natural light.
Once you are finished in the dining area, there is another relaxation space behind the dining room, and a separate TV room, and a reading corner, with is separated but an etched glass panel.
Food
As is usual in Etihad lounges, there is a separate dining area, and an attended bar.
The à la carte menu changes on a monthly basis, and waiters bring all four courses to your seat.
If you want a less formal dining experience, or you are rushed for time, there is also a buffet counter in the Etihad Airways Los Angeles lounge with made up dishes, and plenty of high-quality appetizers, cold and hot entrees, soups, and desserts.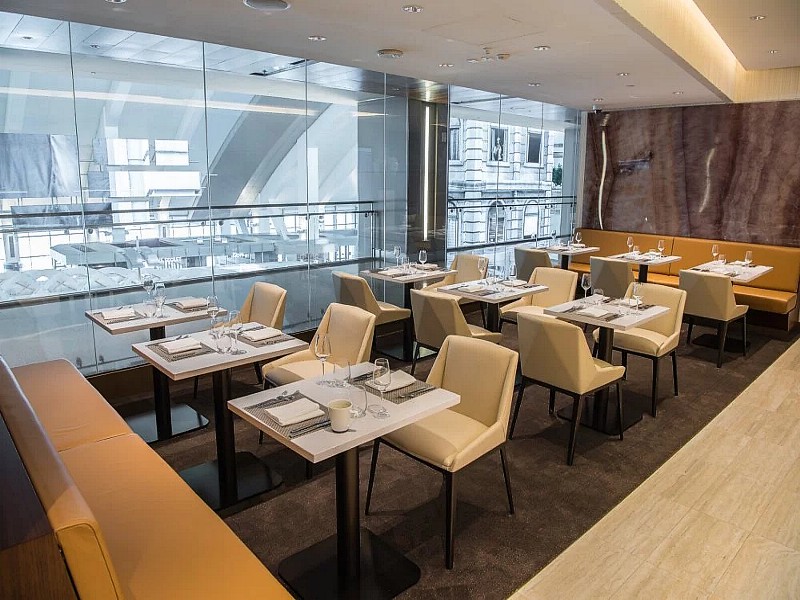 Los Angeles Etihad Lounge
Bar
Etihad's showcase bar has a great view of the runway, and has bartenders who can mix up your favourite cocktail from a menu held behind the bar.
With a well timed 3.30pm departure for Abu Dhabi on a Boeing 777, the bar also sees plenty of lunchtime use.
Business Facilities
Around the room there are plenty of power sockets (110v US plug only) and USB power ports, with free fast Wi-Fi. There are no business facilities or computers.
Bathrooms
Clean, convenient and well-appointed shower suites are available, but just one shower in each gents and ladies bathrooms. Just ask the staff on the desk, and they will direct you. They have towels as well as amenities such as toothbrushes, combs and deodorants.
There is also a prayer room.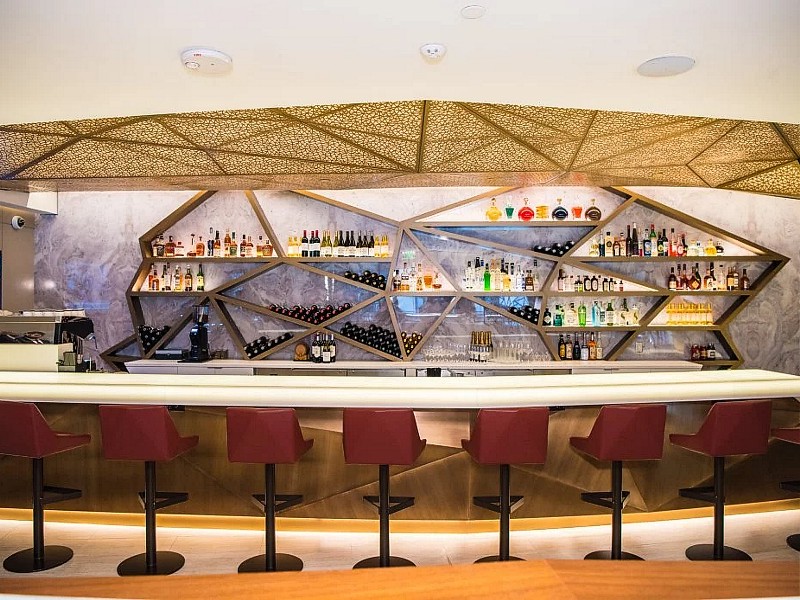 Los Angeles Etihad Lounge
Access
Etihad's business class and first class passengers have access, as do Etihad Guest Silver, Gold and Platinum members. Virgin Velocity and Air Berlin Gold and Platinum frequent flyers have access when flying on Etihad flights, but not on Virgin Australia flights.
The Etihad Lounge LAX is on the 6th floor of the Tom Bradley International Terminal (or TBIT) at Los Angeles International Airport, and is only open for the once a day flight to Aub Dhabi at 3.30pm. However it now also stays open an extra hour to also provide facilities for the Alitalia flight to Rome. Alitalia Business Class and Alitalaia MilleMiglia Freccia Alata Club have access.